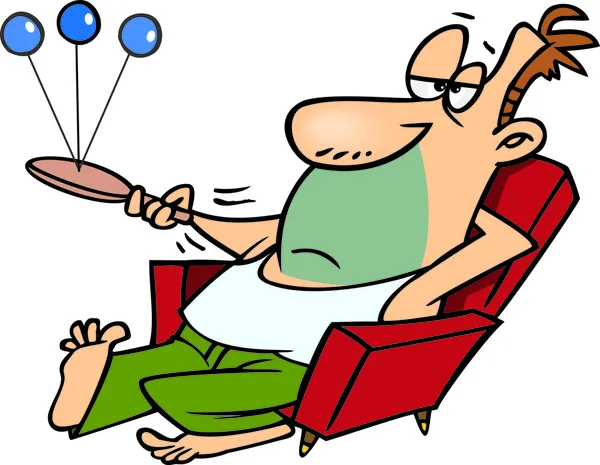 As many of you are quarantined inside your home with your pajamas on this afternoon, I would like to temp you into setting a schedule for yourself until this irregularity ends.
Some estimates are, that we may not see any semblance of normal until the end of this year. I think we pretty much have to have a vaccine in order to step outside of uncertainty and get on with life as we once knew it…..if that is even possible.
So, for the meantime, I have told myself that the best way to remain physically healthy, and mentally sane, is to pretend I actually have things I HAVE to do each day – like a job almost.
Here is the rough schedule:
7 a.m. Get out of bed! This one is a no-brainer. I have been waking up at 7 on my own and have to use the bathroom anyway. Plus, my dog is looking at me and wondering when I will get up.
7-8 a.m. (give or take) Take my supplements, feed the dog, and drink my coffee while in the recliner. After all, I have to catch up on any emergent news from the last 12 hours.
9ish – 10ish Get my exercise clothes on and go into the basement to workout. I have been using Youtube for dance, kickboxing, yoga, or sculpting classes. I also have small hand weights, a band, and a couple of club weights that I get creative with. This is actually one of the best times of the day. I get to sweat and eliminate all that lethargy and any anxiety that I'm holding in.
10-11ish This is the time period for personal hygiene, spot cleaning, laundry, dishes, etc. I usually have my breakfast in here somewhere.
11-2 Computer time. If I am lucky enough to have any work I can do from home, this is the time. I also check email, write, strategize about finances, surfing in general.
2-3 Nap, or meditation time. This sometimes starts out as meditation, and ends up in naptime! Most days, I can concentrate enough to elevate myself into a calm meditational state that is peaceful and I usually don't want to come out.
3ish Doggie walk around the neighborhood. The length of this depends on my energy level and the temperature outside.
4-5 Experimentation with food. What do I make for dinner? It's usually a hodge-podge of things in the fridge, and storage non-perishables from the basement. 5 o'clock denotes glass of wine time. Yea! Feed the dog…again.
6-7 Take doggie on last walk of the day. This is usually the warmest time, with lots of neighbors doing the same outdoor activity while keeping 6 feet away from each other.
7-9 Talking and watching random TV shows. Right now, we are stuck on Homeland, so we allow ourselves one episode a night, so as not to binge.
9:30-10ish Bedtime. I go to bed at 9 when I'm working, so I don't want to get off that schedule too much. I'm usually quite ready anyway, so off I go for a solid 9 hours. Luckily, I have had no issue with sleep.
Notice that I don't spend much time browsing the depressing news feed or social media sites, because it hasn't been helping me. I also take time to pray for my friends and family when I go to bed, and spend time on gratitude when awakening. For more on that, see my post here:
https://wordpress.com/block-editor/post/debhead.home.blog/556
I am consciously taking this time to improve my overall spiritual state. Introspection, gratitude, and sense of duty to myself and community all play a part in this. If I can take 1 year out of a life that may last over 80 to do this, I think it's really not a big deal.
I hope that if you're feeling a little aimless, this might motivate you to set your own schedule. It's for the best in the end. Before you know it, we'll be going to work and out to restaurants with friends. Until then, be your best advocate.
Cheers, and have a wonderful weekend. If you have a schedule, let me know in the comments below. Take care and be safe out there. Deb